Bern: The foundation Senioren-Appartements Egghölzli in Bern has chosen SmartLiberty and Swisscom for the modernisation of its call system. The 149 flats, as well as the care ward, will now be digitalised in the summer of 2021. Les 210 residents will be able to call for help anywhere in the area and the alarms will be transmitted intelligently to the smartphones of the nursing staff. The safety of the residents is thus also guaranteed in the swimming pool, sauna, cellar, solarium or fitness room. 

The location of the calls (flat, room, etc.) is transmitted to the system in real time, which enables the caregivers to intervene quickly and in a targeted manner. This saves our client a lot of time, which ultimately has a positive effect on the residents and their care.
In addition to the modern SmartLiberty system, a professional GSM in-house system from Swisscom is installed throughout the building. The residents, who are always digitally equipped, can thus access an optimal and fast network. 

The project was initiated by Swisscom's "Lean Hospital Consulting" department, which offers ICT consulting services for nursing homes and hospitals. Martin Feller, ICT consultant at Swisscom, was able to demonstrate the advantages of a clear and future-oriented solution in the project. Today, digitalisation is also indispensable in the area of senior living.
A little anecdote about the project: Martin Feller, who 17 years ago acted as CTO of an SME, was the developer of the now aging nurse call system. It's a small world! Today, however, he too relies on SmartLiberty's innovative solution. 
Interview
Mr. Flüeli-Lobsiger, Director of the Foundation explains the decision for the SmartLiberty's solution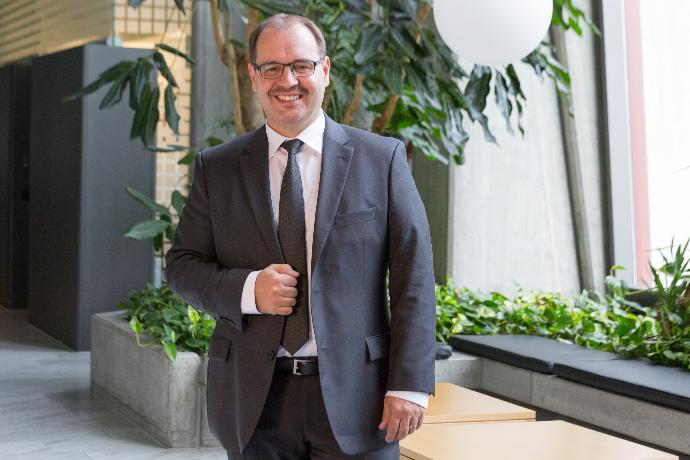 What was your intention?
Our current telephony, alarm and emergency call infrastructure has served us well for 18 years, is "end of support" and therefore "end of life". In order to be able to offer our residents - living with services - the best possible security, we decided to modernise our ICT infrastructure and drive forward the digital transformation. At the same time, we aimed to provide our residents and staff with added value, an increase in comfort - emergency call coverage for the entire complex; more precise localisation - and to be prepared for the digital future.
Why did you choose SmartLiberty?
SmartLiberty offers a product that is perfectly tailored to the specific needs of a senior residence and thus follows a future-oriented development strategy. The handling for the employees is user-friendly, self-explanatory and thus easy to use. We see SmartLiberty's product as a sustainable nurse call and communication solution managed from a single source.


And why Swisscom?
With its mobile campus solution, Swisscom offers a ubiquitous network which, as a "data highway", lays the foundation for modern ICT solutions and mobile working.