Le Landeron, le 05.04.2022: SmartLiberty, the Swiss market leader for digital security and communication systems for long-term care, launches the motica brand, a digitalization solution for manufacturers and integrators of nurse call and alarm systems.


Building on its experience with the complete SmartLiberty solution, which combines a nurse call and localization system with a dedicated App for long-term care, the company wanted to make its software available to customers with existing facilities. Tobias Britz, CEO of SmartLiberty explains: "Our App brings a sparkle to the eyes of every carer we meet. However, many customers already have a nurse call, wandering management or other alarm infrastructure in place. With the motica brand, we make our App available to these customers. With a quick implementation, they can enter the digital world and enhance their existing technical facilities. This makes it possible to create more time for care by replacing or supplementing conventional alarm and communication equipment (DECT, etc.)".


More than a brand name, a goal
The choice of the name motica is not insignificant. Indeed, SmartLiberty's objective has always been to offer more time for care through a simple, complete and intuitive solution. Since 2020, the company has even made this its new slogan: more time for care. It seemed obvious that this application should bear the name that defines its primary objective. And so, by breaking down more time for care, motica was created.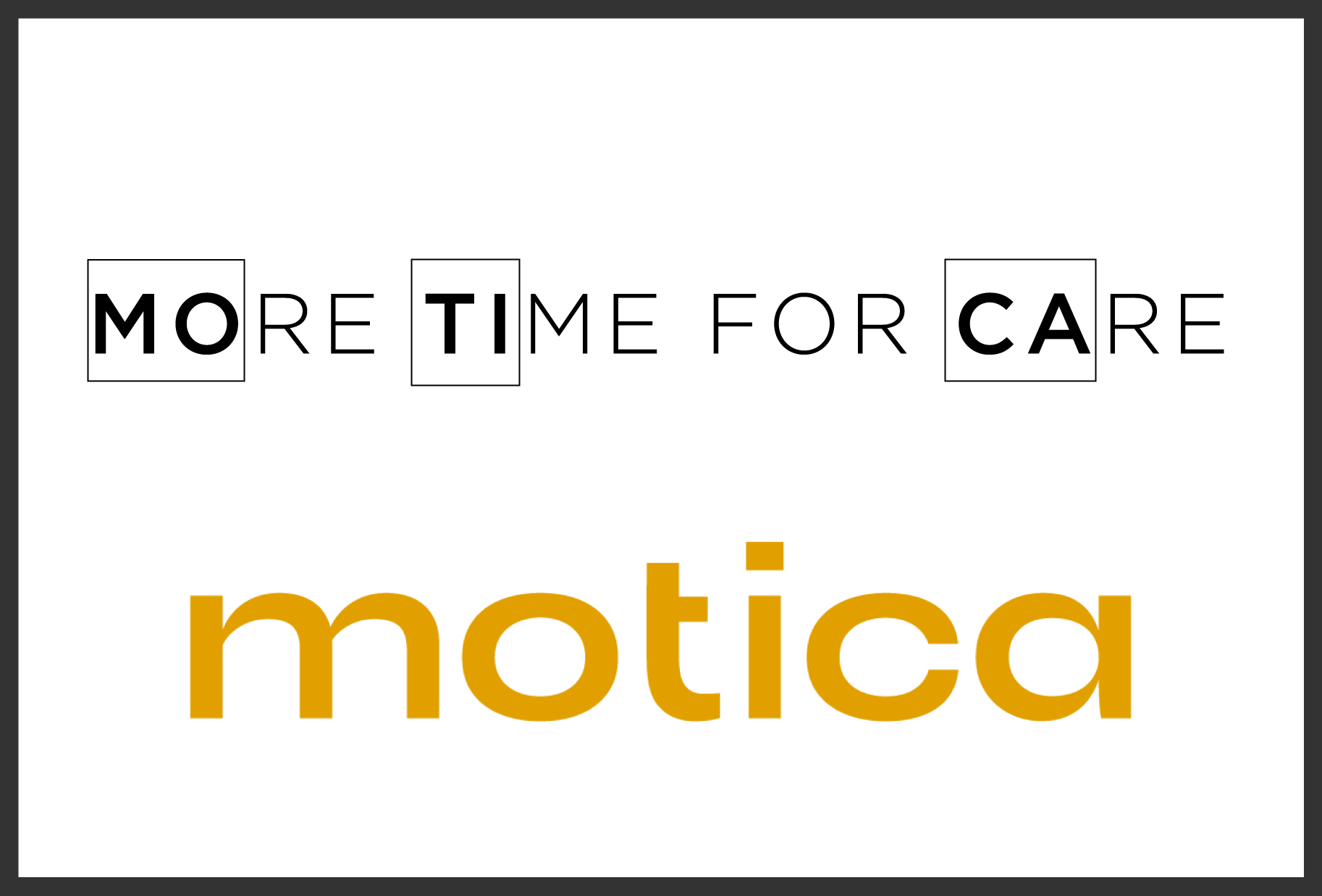 Strategic integrations
motica is already integrated with two specialised infrastructures in the care market:
The GEC (Gets Easy Connect) solution from Gets Medical Systems in Lausanne. The Gets nurse call system is widely used in Swiss nursing homes and has a large network of integrators. The interest in

motica

by companies such as Rufcom (www.rufcom.ch)or Swisspro SR, who have been successfully installing the Gets system for years, demonstrates a real market need. More than 800 nursing homes in Switzerland will be able to benefit immediately from motica (www.gets.ch)
The SmartEvac solution from Aras Security in the Netherlands, with which nursing home institutions are being equipped for the transmission of critical alarms (fire, evacuation) according to the NEN2575 standard by replacing the old pager infrastructure with smartphones. (www.aras.nl)
Fanny Guenat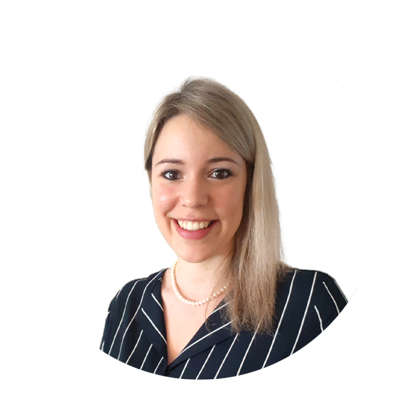 "We plan to extend our partner network to other manufacturers and integrators throughout Europe," notes Fanny Guenat, Business Developer at SmartLiberty. "Many manufacturers of nurse call systems want to enter the digital world, but are confronted with the complexity and development time of this kind of tools. Our 10 years of experience in creating Apps for the care world, combined with the ability to intelligently integrate specialised technical subsystems, will enable these companies to get to market much faster. This is key to ensuring competitiveness in a world where caregivers demand high-performance, easy-to-use technical tools".
 

Two brands, one goal
SmartLiberty is therefore positioning itself in the market with a two-brand strategy, enabling it to reach the 67,000 long-term care institutions in Europe more comprehensively and more quickly. "This is a win-win-win situation. Customers benefit from an ideal solution while adding value to their investments, partners can complete their portfolio with the best App on the market and SmartLiberty can expand more quickly in the market" remarks Tobias Britz. "Our long-term strategy will therefore be one of openness and partnership for the benefit of our senior citizens".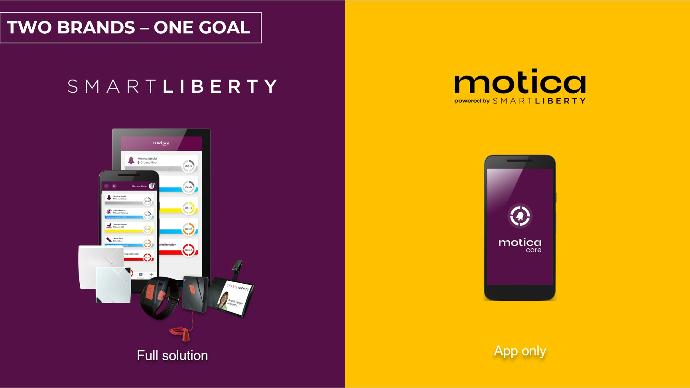 Find all the information about motica on the dedicated website: